Thank you to all who attended the NRCGA's 2023 811 Day at Cowabunga Bay on Aug. 11! Representatives from RP Weddell, Southwest Gas, the Public Utilities Commission of Nevada, Underground Service Alert, Hole Hogz, and Tilson were on hand to talk to Nevadans and spread the word about the Call Before You Dig message.
The event took place from 5 to 9 pm. Our attendees were rewarded with discount park tickets, a DJ, raffle prizes, and swag giveaways.
See you next year!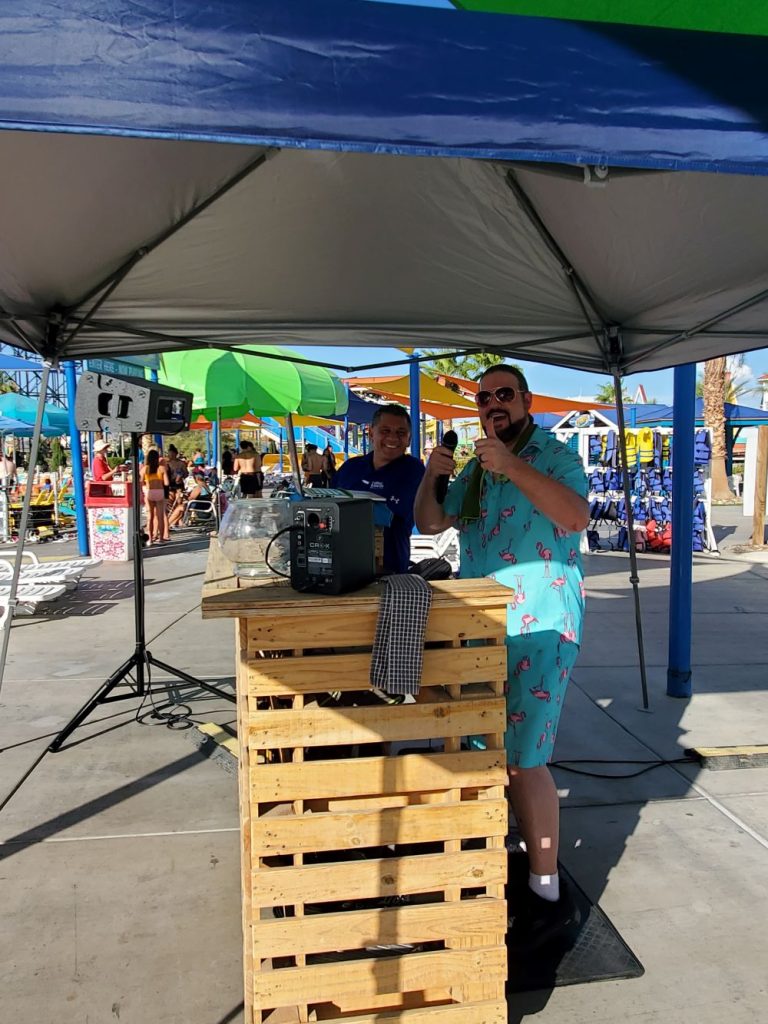 811 Day Sponsors
Click here for information on sponsorship opportunities.
Every year on August 11, or 8/11, the NRCGA joins the Common Ground Alliance and damage prevention stakeholders across the country to promote the 811 Call Before You Dig message.
8/11 serves as a natural reminder for homeowners and contractors to call 811, or go online to usanorth811.org, prior to any digging project to have underground utility lines marked for free.
The NRCGA's 811 Day Committee plans outreach events at locations where Nevadans will already be. We go to you to spread the message that striking a single utility line while digging can cause injury, repair costs, inconvenient outages and fines. Every digging project, no matter how large or small, requires contacting 811 by phone or online. Installing a mailbox, building a deck, planting a tree, and laying a patio are some examples of digging projects that need a call to 811 before starting.
Check out the videos below, courtesy of Nevada's 811 call center, Underground Service Alert, to view the NRCGA's previous 811 Day efforts.