Congratulations Las Vegas Paving!
2023 Silver Shovel Award Winner
Click for more information about the 2023 Excavator Appreciation Dinner & Silver Shovel Award Ceremony and to view pics of the evening.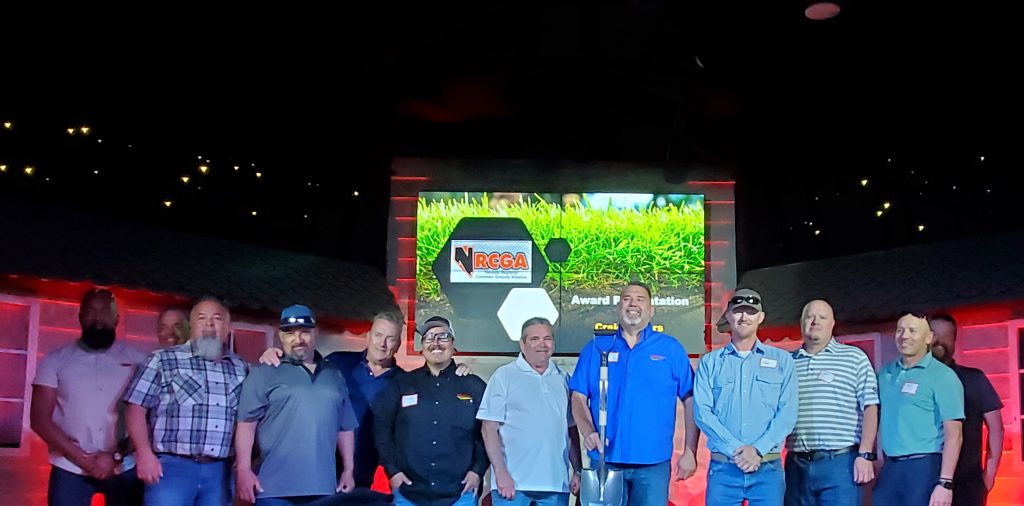 There are miles upon miles of underground utilities buried across Nevada. Every day excavators dig into the ground for any number of residential or commercial construction projects and avoid hitting buried gas, electric, telecommunications, and water/wastewater pipes and cable.
These excavators follow safe digging practices outlined in Nevada Revised Statute 455, including calling 811 or submitting a "dig ticket" online at least three days prior to an excavation to alert utilities of their intent to dig.
To thank excavators for using safe digging practices in their day-to-day work, the Nevada Regional Common Ground Alliance hosts an annual Excavator appreciation event in both the Reno and Las Vegas areas.
The NRCGA's Excavator Appreciation Dinner & Award ceremonies typically feature a dinner or breakfast, short presentations from damage prevention experts, lots of raffle prizes, and an award ceremony to present one excavator with the Silver Shovel Award.
The silver shovel is granted to an excavator meeting the criteria listed below.
Number of dig tickets called in to 811 by the excavator during the previous 12 months.
No at-fault damages to underground utilities during the previous 12 months (Jan. to Dec.).
The NRCGA Board of Directors selects the winning excavator through an in-person interview process. The winning excavator receives a life-size silver shovel to display and one paid trip to the Common Ground Alliance's annual Excavation Safety Conference & Expo.
The NRCGA extends an open invitation to all excavators and locators in Northern Nevada and Southern Nevada through advertisements in trade publications, phone calls, emails, and word of mouth. To make sure your company is invited, sign up to receive NRCGA email notifications.
For more information about the excavator appreciation or other NRCGA events, please contact us.